Tailscale is a cloud service that makes it easy to use WireGuard for secure remote access. With its point-and-click setup, users can quickly connect to a secure VPN, allowing remote employees to access corporate resources securely.
Tailscale makes it easy to implement complex network infrastructure, while significantly reducing the time and effort of setting up secure remote access.
What is Tailscale?
Tailscale is a software service that makes using WireGuard for remote access much easier. It simplifies the setup, connection, and management of secure and encrypted VPN tunnels over a fast, reliable Peer-to-Peer (P2P) network.
Tailscale allows you to instantly share resources across multiple physical or remote locations without configuration at the client end. As a result, you can connect from anywhere in the world without worrying about complicated port forwarding and networks settings at both ends of the connection.
It provides an intuitive, easy-to-use interface that lets you manage multiple sites with one central location where you can monitor your endpoint activity and ensure maximum security. It also provides powerful encryption methods such as Pre-Shared Keys and Elliptic Curve Diffie-Hellman Key Exchange to further protect your data. Furthermore, its ability to tunnel over NATs allows it to go through firewalls and other restrictive environments that would otherwise require cumbersome port forwarding configuration steps.
With its integration with popular cloud providers such as Amazon Web Services (AWS) and Microsoft Azure, Tailscale makes it easy for organizations of different sizes to connect their resources quickly and securely within minutes – making them more productive than ever before without having to worry about complicated networking configurations!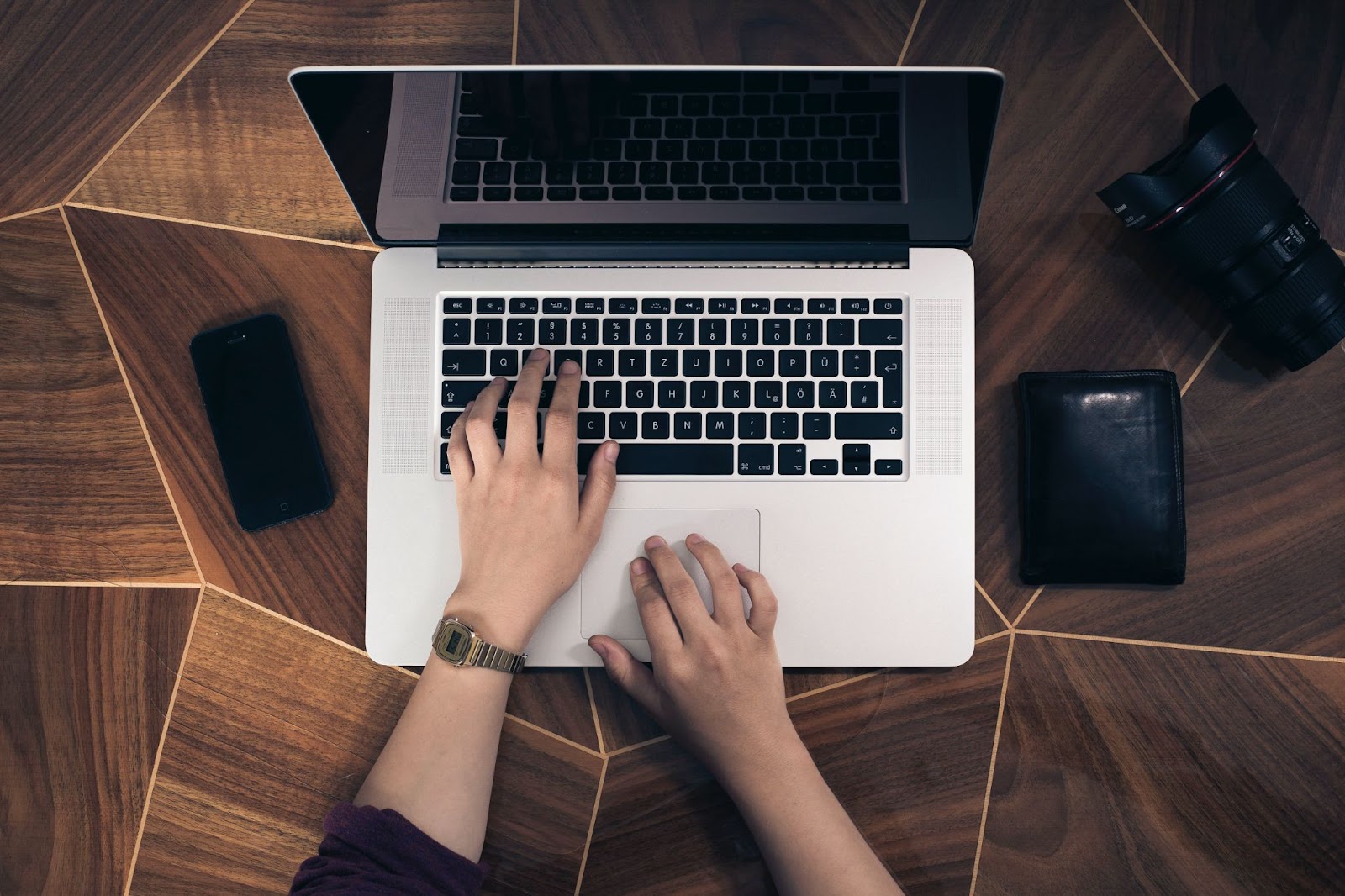 Tailscale raises $12 million for its WireGuard-based corporate VPN
WireGuard is a secure, open-source VPN protocol that provides a fast and private way to access the internet. But setting up and managing WireGuard connections can be challenging and time-consuming. That's where Tailscale comes in. Tailscale is a fully-managed WireGuard service that makes it easier for you to connect and stay connected.
With Tailscale, you don't have to worry about managing the configuration of multiple gateways or users all by yourself — Tailscale does the heavy lifting for you. Just designate which devices are allowed to connect, set up your peers (i.e., list of who can connect to whom) and Tailscale will automatically configure the necessary authentication credentials and configure each device correctly even as peers come and go over time.
Tailscale also makes it easy to establish secure connections between multiple devices by providing an intuitive user interface that allows you to quickly set up new connections using only a few clicks or taps, no matter where those peers happen to be located. This makes it much easier for remote teams or large families living in various areas worldwide to quickly stay connected without worrying about manual configuration or tedious setup processes.
In addition, Tailscale leverages its distributed overlay network so that users have access to outside resources and those within their own office or home networks, regardless of whether they're on different networks behind different firewalls or NATs . And because all traffic goes through encrypted tunnels from each user directly through their gateway device(s), there's virtually no way of external inspection needed—which gives added security benefits over traditional VPN solutions.
Installation and Setup
Using Tailscale, you can easily set up and manage WireGuard on all supported platforms. In addition, you can use Tailscale to manage your WireGuard profiles, making it faster and easier to use than if you managed them manually.
This section will cover the setup and installation of WireGuard through Tailscale and the benefits of using this service.
Download and Install Tailscale
Tailscale makes it easy to create and manage WireGuard networks. To get started, download and install the Tailscale software on any device you want to secure with WireGuard. The Tailscale app can be downloaded from both the App Store and the Google Play Store, and you can also find download options on their website.
Once you've downloaded the app, run through the simple setup wizard which will guide you through setting up a new account or logging in with an existing one. After that, Tailscale will generate a unique set of cryptographic credentials to identify each device in your network.
Next, add your devices by either manually scanning QR codes provided by each device or using centralized scanning technology such as Autosense if you have multiple devices. Once the setup is complete, you can start setting up your own custom WireGuard configurations for each device for easy connection within your network.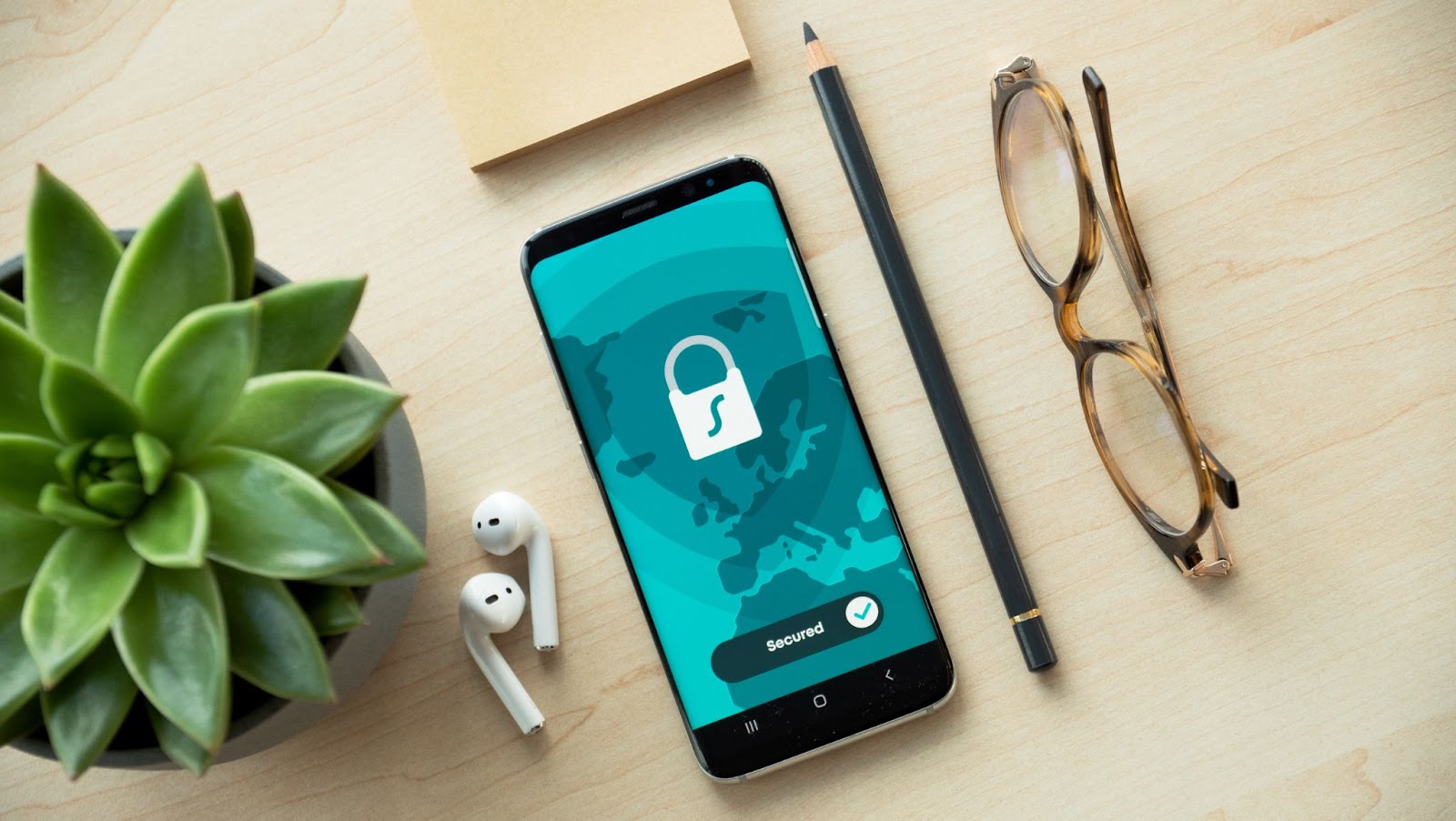 Configure WireGuard Using Tailscale
The Tailscale service makes setting up and configuring your WireGuard connections even easier. Tailscale automatically handles the configuration process, allowing you to focus on getting your VPN up and running without worrying about tedious setup steps.
Connecting a device to Tailscale will pull down the information it needs to configure Wireguard. This includes the public address, port number, and other settings specific to your devices. All of this data is used by Tailscale to ensure that your devices are correctly configured for the best possible performance.
Tailscale will also automatically manage any of your tunnel's security certificates and keys, which helps keep these credentials secure while in use. The software also provides an API to use third-party applications or services with Tailscale's WireGuard implementation if needed. This makes connecting third-party services a breeze without worrying about manually setting up each connection individually.
Finally, Tailscale takes care of geo-traffic routing for users by using built-in intelligence behind each connection. This ensures that traffic follows its most efficient path across multiple networks in order to deliver an optimal experience for each user simultaneously without manual intervention from one administrator or host machine.
Benefits of Tailscale
Tailscale makes it easy to set up and manage WireGuard connections. WireGuard is a free open-source software that provides secure, fast, modern VPN tunneling.
Tailscale simplifies deploying and managing the WireGuard tunnel on any device. This section will cover the benefits of Tailscale an ideal tool for setting up WireGuard connections.
Secure and Reliable Connections
Tailscale makes using WireGuard, a modern and secure VPN protocol, easy to create safe and reliable connections between distributed networks and teams. In addition, Tailscale manages the setup of your WireGuard tunnels for you, so that connecting new nodes is effortless, allowing anyone on your team to set up a secure connection.
With Tailscale's central management system and wireguard configured tunnels, you can easily restrict access or groups among users or devices. This ensures that all communications are encrypted from end-to-end, keeping prying eyes away from your information.
In addition, Tailscale utilizes built-in networking capabilities to ensure maximum stability and reliability of your network. Its user-friendly interface and low overhead make setting up a secure connection with Tailscale easier.
Easy to Use and Manage
Tailscale makes it easy to use WireGuard. Setting up a private network and managing WireGuard configurations with Tailscale's web interface, command-line tools, and software APIs is easy. In addition, network administrators can easily configure and manage the status of peers in their network via the web console.
Additionally, Tailscale simplifies the deployment of WireGuard for remote workers since it allows for simple creation of secure tunnels between machines in different networks. Furthermore, Tailscale simplifies key management since its service automatically creates and stores keys for each peer on the network before any data is transmitted. This eliminates the need for manual key generation which can be difficult and time-consuming. It also eliminates the need for manual key distribution due to Tailscale's automated peer authentication system that securely connects each node over an SSH tunnel before sending data to it; this ensures that only trusted peers receive data in your network.
In addition, Tailscale makes monitoring network activity simple as its dashboard provides an at-a-glance view of all current sessions along with information about session duration and bytes transferred, which helps administrators quickly identify errors or potential security issues.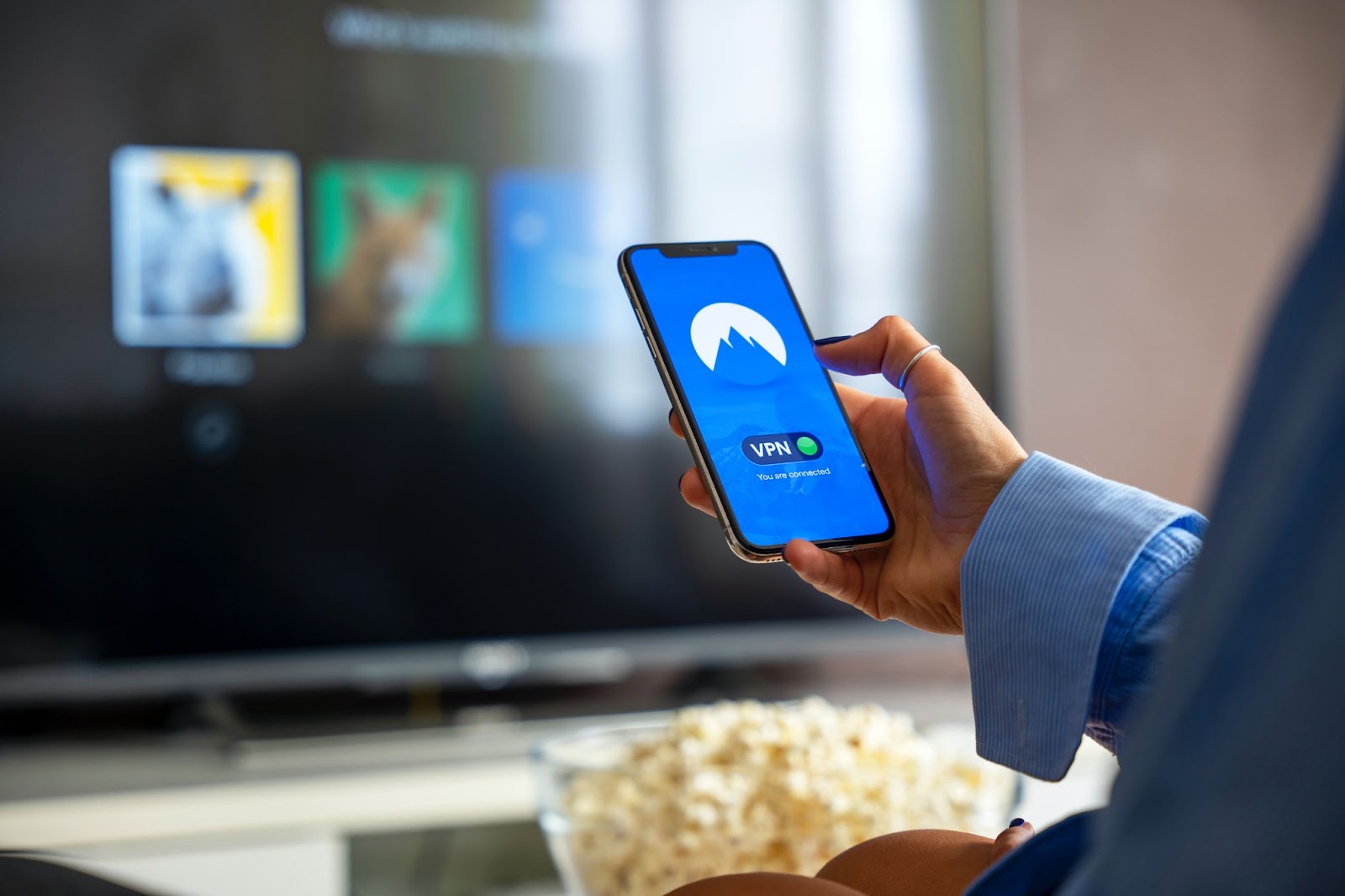 Comprehensive Security Features
Tailscale brings enterprise-grade security to any organization, by offering a comprehensive range of features designed to protect user data. All traffic is encrypted using the latest secure protocols like WireGuard and OpenVPN.
All Tailscale clients and servers use certificate-based authentication to ensure all communications are secure, and no malicious actors can join the network. Furthermore, Tailscale provides additional layers of security such as access control lists that determine which devices can access certain resources or services.
Additionally, Tailscale ensures privacy through its built-in DNS proxy that acts as an intermediary between clients and servers – meaning user data never leaves the network but remains securely within it. Furthermore, all communication is monitored by Tailscale's Network Health Monitor to ensure that no compromised devices are allowed access.
By utilizing these comprehensive security features, Tailscale makes it easy for users to extend their current networks by connecting them with remote sites that are both highly secure and easily reachable using WireGuard tunneling technology.
Conclusion
In conclusion, Tailscale makes it easy to use the open-source WireGuard protocol. Using the Tailscale software, users can quickly and easily set up secure, private connections between their remote devices without needing to manage complex configurations or multiple keys.
Tailscale makes it easier to use WireGuard by providing an intuitive user interface, support for multiple devices, and reliable security.
Summary of Tailscale's Benefits
Tailscale makes securing and managing your WireGuard server networks easy with features like zero-configuration setup, centralized management, one-click onboarding, and unlimited nodes.
Tailscale makes setting up a WireGuard network easier than ever while providing more flexibility and options. The one-click onboarding process allows users to set up a virtual private network in the cloud within minutes — no additional infrastructure needed.
Tailscale's integrated user management system makes once daunting tasks like assigning access rights or decentralizing control for multiple teams simple and intuitive. Furthermore, their scalable nodes allow unlimited deployment without extra configuration headaches or manual setup steps.
In short, Tailscale simplifies getting started with and managing WireGuard with powerful features that help remove IT teams' barriers in setting up secure remote connectivity solutions.
Why Tailscale is the Best Choice for WireGuard
Tailscale makes it easy to securely use WireGuard VPNs with robust features and powerful integrations. Instead of manually configuring each device, Tailscale uses a global network service to provision and manage connections between devices on the same WireGuard VPN. This allows users to securely access private networks and search for peers in real time, even if they're located across different parts of the world. Additionally, Tailscale makes it easy to integrate with cloud-based services such as Amazon Web Services, DigitalOcean, and Microsoft Azure for enhanced security over the public internet.
Tailscale also ensures secure connections between all devices by leveraging Certificates Authority (CA) technology—a system that digitally signs keys used by clients and servers on a public network. Additionally, Tailscale supports several authentication protocols such as XAuth (for centralized users) or OpenID Connect (for decentralized users). By taking these extra steps in terms of security, Tailscale helps secure data integrity and reduces the threat of malicious actors spying on user data in transit.
Overall, Tailscale provides an easy-to-use platform that simplifies WireGuard deployments while providing enhanced security measures to ensure data integrity across global networks. With its powerful tools, integrations, and secure authentication protocols, Tailscale is an ideal choice for businesses looking to leverage WireGuard VPNs while keeping their data safe from malicious actors.
tags = Tailscale, $12 million, WireGuard-based corporate VPN, Accel, virtual private network, tailscale wireguard 1b wiggerstechcrunch, encrypted tunnel, zero trust system